What We Do
Kerzman Exteriors, Inc. primarily specializes in siding and exterior needs for apartment buildings and commercial structures. We also service the residential housing industry.
Family Owned & Operated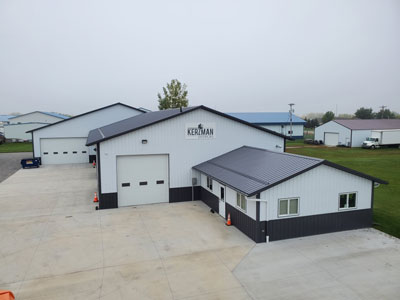 Kerzman Exteriors has become an area leader in exteriors.
Owners Brad Kerzman, Jeff Kerzman and Scott Kerzman work hard to oversee a seamless installation process from pre-construction to the final walk around.
They have their own proficient fabricating team, making application an ease. Their on-site crews consists of highly experienced field installers.
Let their team revive your current siding, or assist with installing you a new, beautiful and energy efficient system.
Count on Kerzman Exteriors, Inc. for quality workmanship, affordable prices and timely completion of your next project.
Why Choose Us?
Siding is a vital part of your structures character. At Kerzman Exteriors, Inc., we understand how the color and detail of siding impacts the exterior personality. We want to help guide you in selecting materials that will not only give you the ultimate first impression but also withstand Minnesota's elements.
Kerzman Exteriors, Inc. has the experience, skills and knowledge to properly install your siding, house wrap, soffit and fascia. This adequately protects your warranty and ensures longevity of your buildings' exterior beauty.